Isla
Isla represents the last part of this unexpected photographic personal journey. It is the ultimate expression of love affair and a final goodbye to the island that I loved so much and that completely changed my life. It completes this unimaginable trilogy started in 2008 when Ernesto Bazan with the help of fifty of his students launched BazanPhotos Publishing and self-published Bazan Cuba an intimate look from within of the island of Cuba where he ended up living for fourteen years. These photographs are probably the most gentle, meditative, and metaphysical that the photographer has ever taken. Many of the images get more under the skin: subtler, sweeter, and harsher at the same time. His subjects seem to contemplate their own fate and their own mortality as he ponders his; the photos ask questions that sometimes get answered. Some of the pictures make you wonder if Cubans infinite waiting will finally find respite.
Like a child with a new toy I was fascinated with the possibilities that this new instrument gave me: a new way to view and frame life. I added this third camera around my neck. In the last five years I never parted from the three cameras: I always carried with me at every opportunity.
By taking panoramic images had to move away, take my distance from my subjects to make better use of the format. I feel that these images are perhaps among the most tender, wider, more intimate, metaphysical and meditative that I've taken: where my subjects appear to contemplate their lives wondering what fate is waiting for them, where their own caducity will lead them, and if their endless waiting will finally find respite.
In this new project, I was interested not only in people. Portraits, still life, interior and exterior landscapes, which were simply hinted at in my first two books take over in this one: they become the leitmotif of the entire body of images. The narrative scheme changed, breathing becomes wider, the look changes. Seeing is always less what we are left from before and become, increasingly, what we feel inside.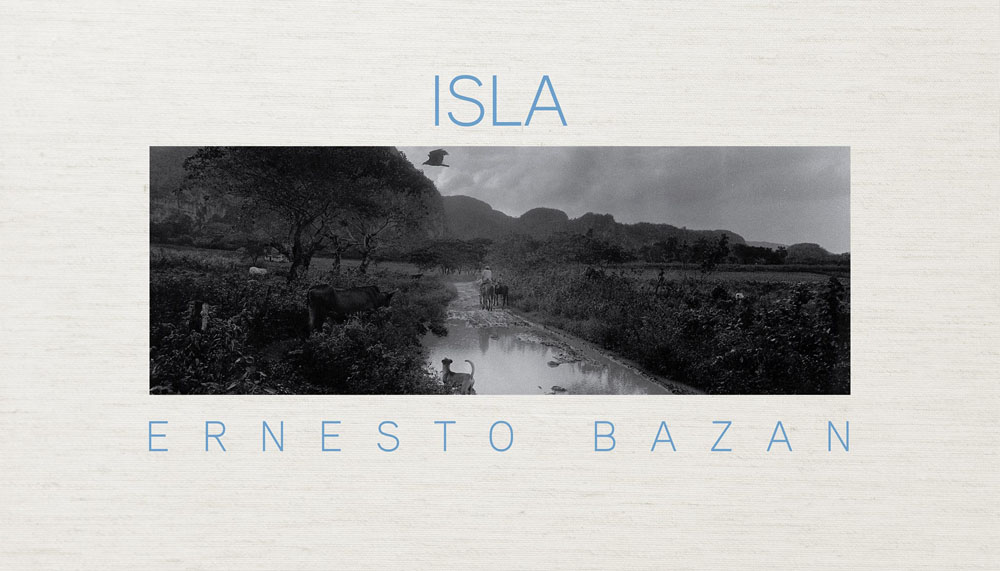 Isla
Photographs by Ernesto Bazan.
BazanPhotos Publishing, 2014.
200 pp., tritone illustrations, 16.75″ x 10″